A personal loan is a great way to cover expenses like preparing for the arrival of a new baby, a home improvement project, paying for your wedding or travelling abroad.
Perfect if you are looking to:

Make your plans a reality
Choose a fixed rate to simplify your finances or a variable rate to take advantage of lower interest rates
Pay off your debt quickly without penalty
Enjoy flexible repayment terms


Quick tip

Interested in finding out how much you could afford to borrow based on your budget? Take a few moments to calculate now.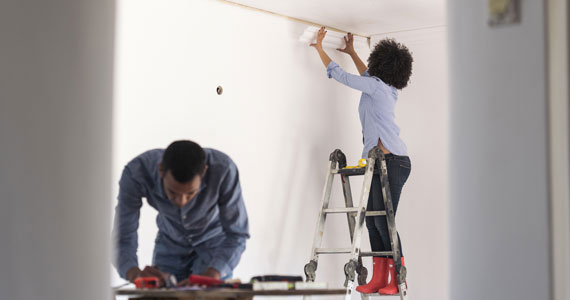 Did you know you can take out a loan to pay for home renovations? This is a great option when you need funds quickly or would prefer to have a regular repayment schedule. A loan is a hassle-free solution for financing your home improvements. What's more, you'll pay less interest than you would with a credit card. Talk to an advisor to take out a loan or apply online.
Fixed or variable rate: It's up to you


Fixed-rate personal loan

The rate remains the same until the end of the term.

Perfect if you are looking to:
Pay fixed amounts
Know exactly how much interest you will pay for the entire loan duration

Variable-rate personal loan

The rate is adjusted monthly based on prime rate1 fluctuations.

Perfect if you are looking to:
Save if interest rates go down

Need financing to make your plans a reality?

Tip
Don't leave your debt to loved ones in case of death, disability or critical illness. Make sure you're protected with loan insurance.

Little details that matter

The rate is adjusted based on your credit history and the authorized loan amount. For more information, contact a branch advisor.

Learn about our other credit solutions

Ready to apply for a loan?

Fill out the online form or meet with an advisor for personalized assistance.